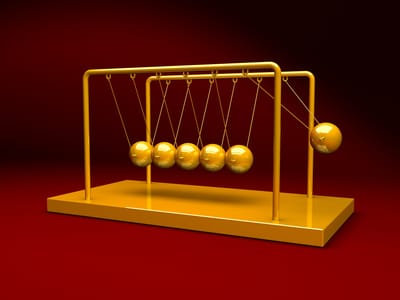 LGC Momentum – interim marketing support for your short term needs
Would you like to extend your marketing capacity without taking on additional resource or increasing you staffing costs? Do you sometimes require an extra pair of hands to pitch in on marketing business development activity? Perhaps you have no dedicated marketing/BD function but require short term support. Or maybe you need someone experienced to run or kickstart a new or significant marketing and business development project for your organisation? If this describes your current situation, then the LGC Momentum programme might be the solution you require.
What is LGC Momentum?
Momentum is LGC's solution for law firms that are in need of temporary marketing & BD assistance or are about to undertake a significant strategic marketing projects. The idea is to support your interim marketing needs without the huge investment required in hiring, training senior marketing staff. Our approach and the amount of support provided is tailored to the specific needs of each client but with 3 key ingredients the heart of what we offer. We refer to these ingredients as the
LGC Triple A:
Access: immediate access to dedicated marketing & BD experts without the expense of recruiting permanent staff;
Augment: enhance your internal marketing capacity. LGC provide extra hands on deck for the duration of the engagement;
Accelerate: expedite marketing activity through tried & tested tools. LGC equips your marketing staff & lawyers with resources that can be used for the future.
Examples of where LGC Momentum might be useful:
Support on a strategic bid or proposal
Preparing for a beauty parade or client presentation
Developing a social media campaign
Launching a thought leadership programme
Embedding a CRM programme
Delivering training and/or coaching to associates
On-boarding new marketing staff
Reviewing your marketing collateral
Refreshing your website and digital assets
What are the advantages of LGC Momentum?
Fixed & affordable cost
Access to internationally trained marketing & BD experts
Fill a short term gap
Dedicated marketing expertise
Increase efficiency and generate internal momentum
Tailored advice and expert attention
Remote support
Unlock international best practice
Tap into fresh, creative ideas and new ways of thinking
To explore whether the Momentum programme might be the right solution for your law firm, contact
cynthia.lareine@lareinegold.com