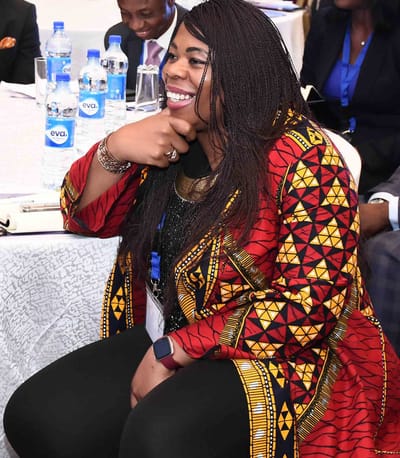 The team is led by Cynthia Lareine and is made up of freelance consultants.

Depending on our client requirements, we are able to draw on an extensive network of experienced consultants involved across the business development spectrum including design and brand experts, pricing consultants, online and digital experts, relationship managers, practice & procurement managers and bid advisors.
Cynthia Lareine
With over 20 years working experience as both a legal practitioner (UK qualified solicitor) and business development professional within global law firms, Cynthia Lareine has an internationally established reputation as an experienced and dedicated business developer and relationship manager who is '
proactive, pragmatic and passionate'
about marketing and business development.
Cynthia has an established track record in converting strategies into measurable business and revenue objectives through marketing and business development. Having lived and worked in Africa, Cynthia understands the cultural nuances of operating within an African context and has extensive experience of partnering with and advising African companies in multiple sectors. Cynthia has global and practical insight into key account management, client relationship development, strategy and planning, network and partnership building, pitch and proposal management and brand profiling in the professional services sector across Africa, Middle East, North America, Europe and Asia Pacific.