Changes to the way we work necessitated by the Covid19 pandemic provide a golden opportunity for law firms (lawyers and support teams alike) to invest in some time in undertaking some Marketing and BD (MBD) Housekeeping. MBD housekeeping is all about tidying up internal marketing and BD systems, processes and initiatives so that you are better positioned for the future. LGC MBD Housekeeping list consists of 6 broad areas (along with suggested activities under each of those headings) which we believe firms like yours should be focussing on now in order to ensure they are future ready.
Whilst it is hugely important that lawyers and law firms provide guidance and assurance to the clients regarding the legal implications through knowledge updates and the like, this is also the time for firms to invest in data mining – doing a deep dive of the information you currently possess about your business, your clients and the market in order to extract valuable insights for the future.
LGC Marketing & Business Development Housekeeping List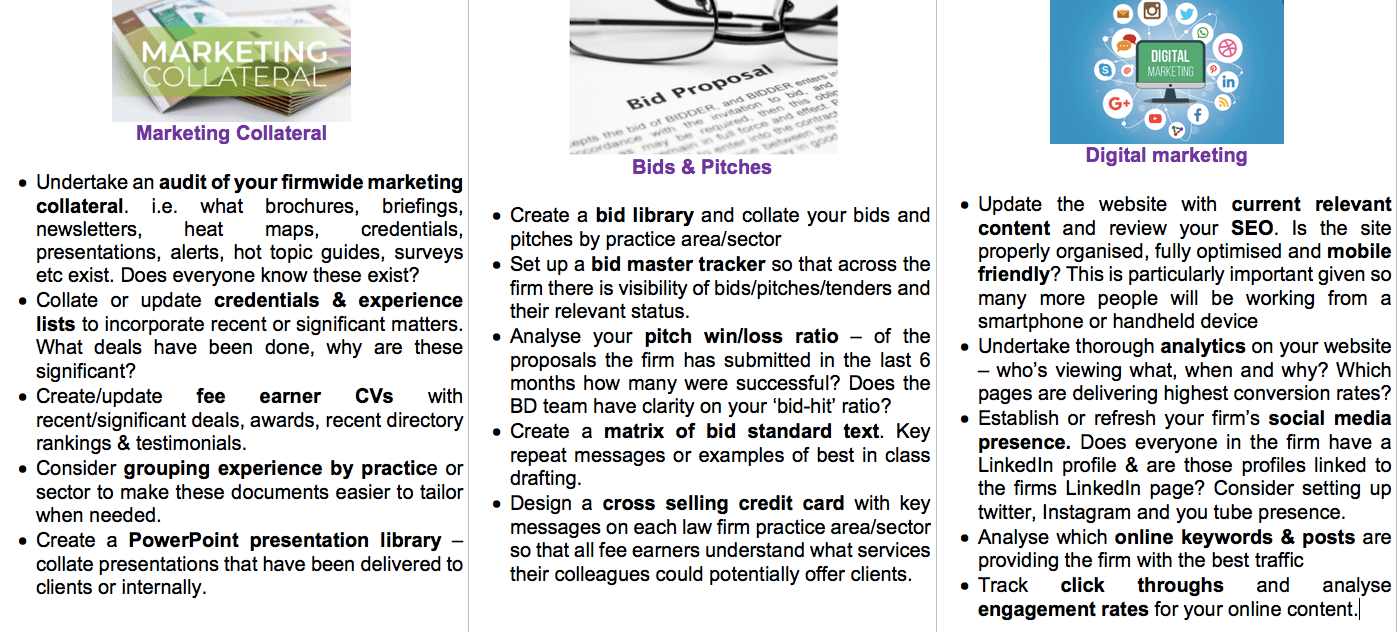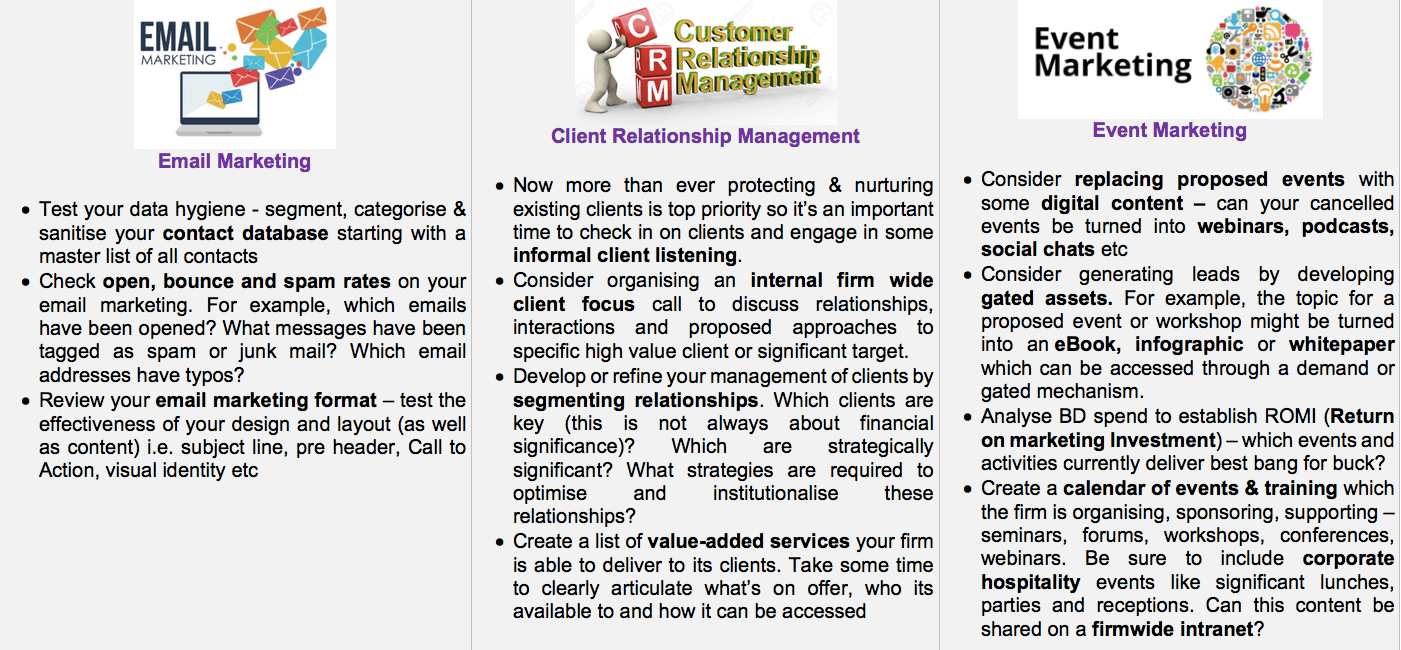 The firms that will continue to be successful long after Covid19 ceases to dominate global headlines are those who have an eye on both the immediate needs as well as planning toward the strategic developments and conversations that will be taking place six months from now. Are you one of those firms? Are you cleaning up house while you can?
To discuss how you can implement these suggestions or to schedule a free 30 minute consultation on your particular MBD challenges please email Cynthia.lareine@lareinegold.com.